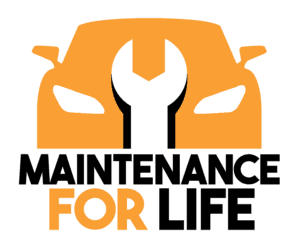 Sunset Mitsubishi of Auburn's Exclusive Maintenance for Life is the best way to keep your vehicle in peak operating condition.
Designed with the consumer in mind, Maintenance for Life protects you from paying large service bills at the time of service. The best part, it does not matter if you purchased a new vehicle, pre-owned vehicle or if you purchased your vehicle from us – you can sign up today with a plan customized to your specific make and model. We can cover just about any year, make and model with Maintenance for Life.
Here are a few benefits to Maintenance for Life
Covers the manufacture recommended services to keep the warranty up to date.
No surprise out of pocket expenses with one monthly price.
Keep subscription for the lifetime of the vehicle with no cancellation fees.
Keep track of all services, appointments and redemptions with the easy to use "Sunset Auto Family" app.
Provides extra protection and peace of mind knowing the vehicle is in peak condition when utilizing the redemptions of the Maintenance Plan.
Your monthly subscription price is locked in while active. You never pay for inflation.
So how exactly does Maintenance for Life work?
Simply put, it is bulk shopping that meets subscription-based services.
Let's start with buying in bulk – which, as you know, saves money. Basically, you are 'bulk buying' all your vehicle's future maintenance needs at a discounted and guaranteed rate. That amount is totaled up and turned into monthly payments.
That's where subscription-based services come in. You may already be using some form of subscription-based services for things like movie streaming, meal planning or even online gaming. If you are, then you already know that these types of services come with a low monthly payment & no contract or commitment – you can cancel anytime you no longer want the benefits of that service. It is the same with Maintenance for Life – there is no commitment.
So, in short – all of your vehicle's future maintenance & service needs are bundled into a discounted amount and turned into monthly payments. As long as your subscription is active, your vehicle's maintenance is covered.
Sounds good so far, but what is the catch?
There is no catch. Maintenance for Life is a classic win-win situation between our service department and you. You get all your vehicle's maintenance needs at a discounted rate with no surprise out of pocket expenses, and we get a happy customer who visits us every-time their vehicle needs service.
WHAT IS INCLUDED WITH MAINTENANCE FOR LIFE



| 30K MILEAGE SERVICE | 60K MILEAGE SERVICE | 100K MILELAGE SERVICE | 1 EVERY YEAR | 1 EVERY 3 YEARS | 5 EVERY YEAR |
| --- | --- | --- | --- | --- | --- |
| Brake fluid service | Coolant system service | Spark plug replacement | Engine air filter | Vehicle battery replacement | Oil and filter change |
| Fuel injection service | | | Cabin air filter | | Brake inspection |
| Fuel tank air filter | | | Wiper inserts | | brake adjustment |
| | | | Complete vehicle detail | | |
| | | | Key fob battery replacement | | |
| | | | Vehicle alignment | | |
| | | | | | |
| | | | | | |
As Required:
Transmission Service
Differential service
Drive belt replacement
Brake pad replacement
OTHER:
Car wash, every visit
Tire replacement, 1 tire every year. After 6 months of being on the program.
Tire rotation
Bulb replacement
As Needed:
Flat Tire Repair