Washington State Automotive Sales Resume
Sunset responds with 'Sunset is Safe' Initiative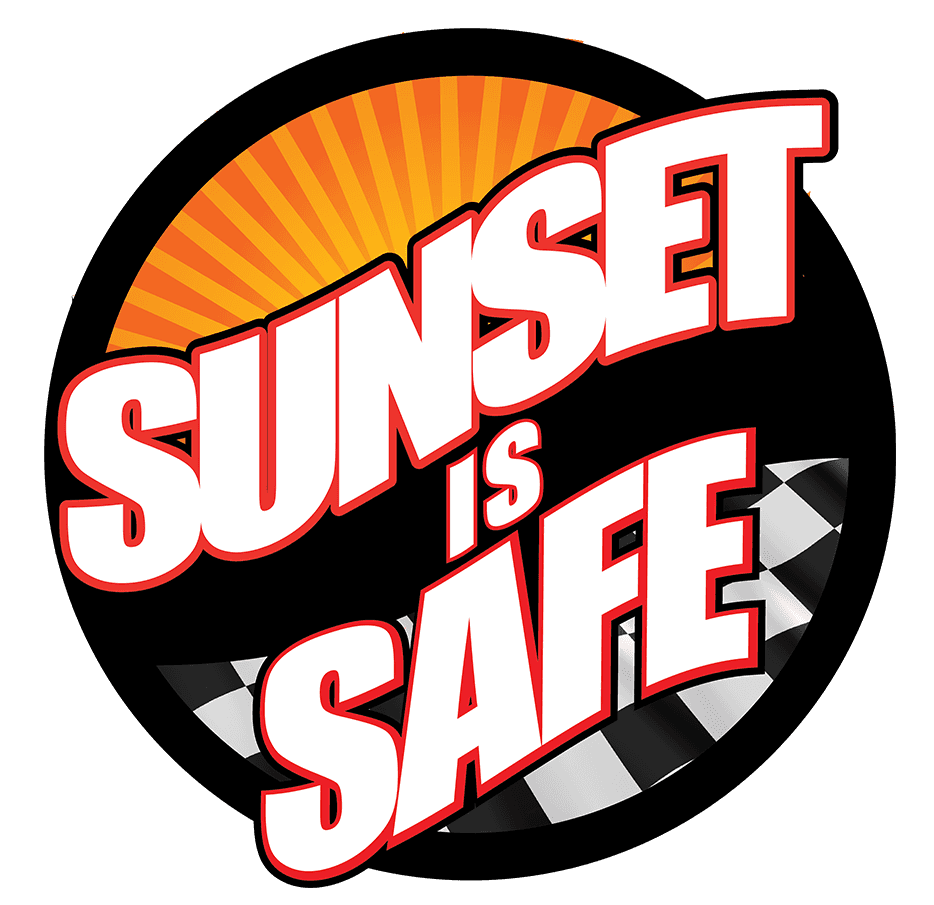 Governor Inslee has unveiled
a four-phase plan
to reopen Washington State's Economy.
Phase One states that automotive dealers can resume retail delivery of new and used vehicles under strict safety requirements.
After careful review of these policies, Sunset Auto Family has developed a process that meets and exceeds State Requirements and CDC Recommendations.
This 'new normal' is a part of our Sunset is Safe initiative and designed to keep you and your family healthy & safe while servicing your automotive needs. If you are looking for information on our current procedures regarding vehicle service, parts or maintenance, please follow this link to our Sunset is Safe Service Procedures. This page is updated regularly as new information becomes available and we move through the State's four-phase plan. Last updated 5/12/2020.
In an effort to help prevent the spread of COVID-19, our staff will have their temperature taken prior to beginning work. Anyone displaying symptoms will be asked to return home until they have been evaluated by a health care provider. Additionally, they will wear gloves and a face cover at all times. The next part, we will need your help to make happen. State regulations mandate all persons, staff and customers, must maintain a minimum of six feet of distance between people at all times. During your visit to the dealership, we also ask that you respect state guidelines and wear a face covering.
Showroom visits are still by appointment only. Please contact us and set an appointment before coming to the dealership.
Here is a breakdown of what to expect when buying a new car during Phase One
Vehicle Research & Inventory Selection
State Guidelines prohibit in-person vehicle consults at this time. As much as we would love to spend time reviewing your needs in person, this portion of your journey to ownership must be done remotely. The good news is, Sunset is up to the task and well to guide you through the vehicle research and selection. Our website has high resolution images of our inventory with detailed lists of features, and videos tailored to your questions are available on request. Plus, our staff is ready and waiting to work with you via Phone, Email, Text, Two-Way Video Conferencing or Online Chat to make sure all questions are answered.Don't worry though, when the time comes you will still be able to test drive the vehicle you have selected. We just can't walk the lot with you and 'kick tires' like the good old days.
Test Driving
Once you have selected a vehicle of interest, you will need to schedule a test drive. This can be done at the dealership by appointment only. If you prefer to have the test drive brought to you, we can accommodate this in most cases. You will need to coordinate the details of an at-home test drive with your sales representative. Here is what to expect during your test drive:

Please wear a face cover when visiting the dealership & during your test drive.
All interior hard surfaces, exterior high touch areas & keys will be thoroughly sanitized and wiped down by a staff member wearing gloves and a face covering before and after the test drive.
At this time, Sales Representatives are not able to join you on your test drive.

Vehicle Appraisals
If you plan on trading in a vehicle, please start with our online appraisal tools. One of our Internet Response Team members will contact you to confirm details of the transaction & let you know if an in-person appraisal will be required. If an in-person appraisal is required, here is what to expect:

You must make an appointment prior to visiting the dealership, and we ask you wear a face cover at all times during your visit.
All interior hard surfaces, exterior high touch areas & keys of your vehicle will be thoroughly sanitized and wiped down by a staff member wearing gloves and a face covering before a manager begins the appraisal.
Manager will inspect your vehicle, confirm condition and possibly drive the vehicle if necessary. Your vehicle will then be sanitized again using the method described above.
Once the appraisal is complete, you will be provided a value for your trade

Financing & Paperwork
If you plan on leasing or financing your vehicle, you will need to complete a credit application online. A staff member will be available to guide you through the application over the phone or two-way video conference if you would like. Once Financing is secured, you will have the opportunity to review warranty and maintenance package options with our finance manager remotely.Once all your financing and secondary warranty decisions are made, we will prepare your final paperwork. Physical signatures are required by the State of Washington for all automotive transactions (even cash deals). Paperwork can be brought to you or signed at the dealership at time of delivery.
You must make an appointment prior to visiting the dealership, and we ask you wear a face cover at all times during your visit.

Customers are asked to bring their own pen.
If you forget a pen, you may sign the form with a set of gloves and a new untouched or freshly sanitized pen, while maintaining proper distancing at all time.

Vehicle Delivery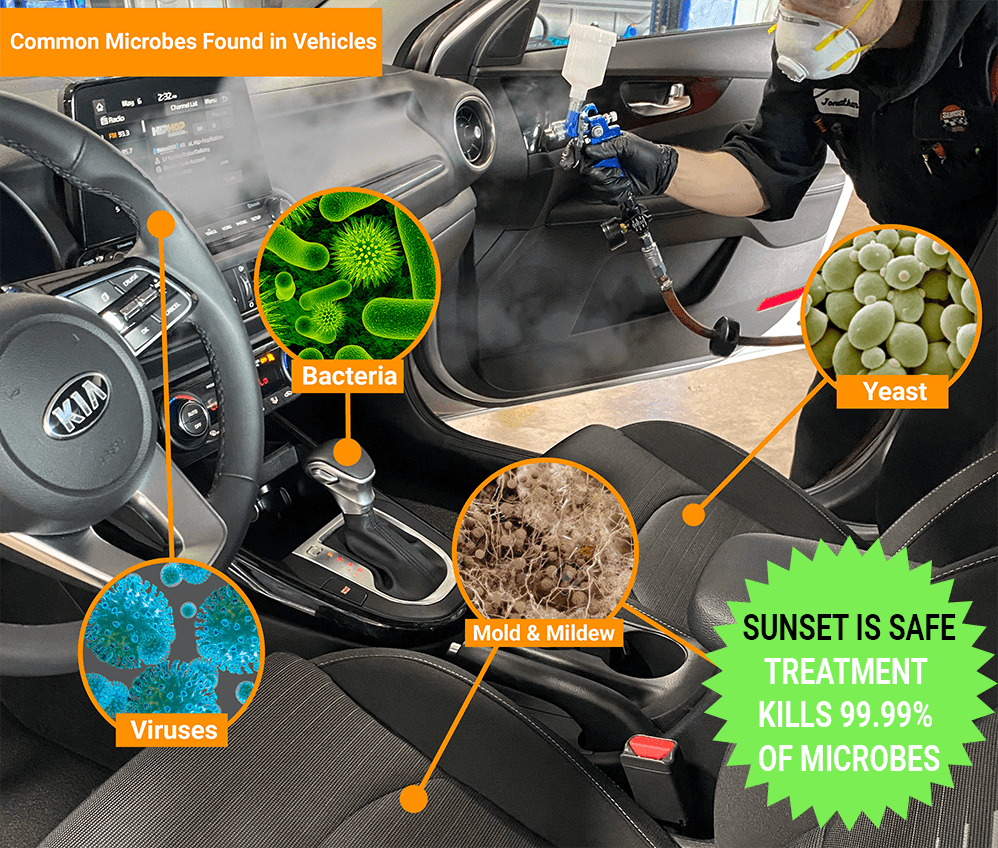 When it is time to pick up your new vehicle you will need to schedule an appointment for either pick up at the dealership or delivery to your home. As a part of our Sunset is Safe initiative, every vehicle is treated with an EPA registered hospital grade disinfectant fog that provides lasting anti-microbial benefits for up to 30 days. This treatment kills 99% of bacteria, viruses, mold and other microbes and is applied to the entire interior of the vehicle. It is odorless and hypoallergenic so you will not even notice it is there once dried.
Afterwards, how to use the features of the vehicle will need to be explained remotely as we are unable to be inside the vehicle with you at any point during the delivery or test drive. We are able to provide two-way video assistance to help teach you how to make the most out of our new vehicle.
Thank you for your understanding and cooperation during these difficult times. Although many of these measures may seem over the top, they are in place to help protect the health and safety of everyone who comes to a Sunset Auto Family Location. If you would like even more details about steps we are taking behind the scenes, please check out the Washington State COVID-19 Requirements for Vehicle Sales.